Being into brand promoting and advertising, you might have heard the phrase 'bidstream data.' But do you understand what bidstream is about and what data it creates?
In easy words, bidstream data includes basic facts about the ad unit and the user who will see it. This data is transferred from the publisher to an advertising exchange where the most suitable ad providers take marketing space on relevant websites.
It may also include additional valuable pieces of information, such as the audience's demographic data or location, which may appeal to potential buyers.
Let's delve a bit deeper into this topic. Continue reading to discover the significance of bidstream data and how it's affecting digital advertising, particularly in a world increasingly moving away from third-party cookies.
The Definition of Bidstream Data 
Generally, bidstream data is a powerful instrument for making advertisement campaigns more efficient. It involves specific data that helps advertisers to understand whether the offer is relevant and attractive to users.
Bidstream is a definition of data sent with a bid request from an ad creator (a brand) to a publisher (a website or an app). At the same time, a bid request allows the owners of publishing platforms to sell their advertising resources.
Bidstream data is a comprehensive definition that includes different types of user information, but none are personally identifiable. For example, a bid request can consist of the following:
unique ID;

descriptive website information (publisher and URL, for example);

descriptive ad data, including format, destination, mediation partner's name, domain, and more;

user's device and IP address.

GPS or location info.
It may include other non-personal information, such as audience demographic data. With these specifics, bidstream data becomes an instrument for keeping advertisements efficient, reaching specific customer categories, and being safe for users' confidentiality at the same time.
How Is Bidstream Data Collected? 
The process of bidstream data transfer takes less than seconds. The information will be delivered to the required address before you access the website. How does it happen in detail?
When you go to the webpage, it receives your IP address and other data. A website finds information about a relevant space for an ad and sends it to an ad exchange through an SSP (supply-side platform). After all these operations, a fully working bid request is ready.
An ad exchange is where the most active part of the process occurs. Bids from many advertisers' DSPs (demand-side platforms) start competing for the ad space. The most relevant request with a suitable cost offer, advertisement format, and theme wins, and this information returns to a publisher's (website or app) supply-side platform. With this info received, a website can show relevant ads to a user.
Here is a real-life example.
Let's say Sarah uses her mobile phone to browse a Shein fashion website. As she scrolls through the website, her device's location data, device type, and browsing history are collected and used to create a bid request.
The bid request is then sent to an ad exchange, where it's matched with bids from advertisers who are targeting users with similar characteristics and interests.
One of the advertisers, Asos [a women's clothing retailer], submits a higher bid, and the retailer's ad is selected to be displayed to Sarah. The ad might show her a dress similar to the one she looked at earlier on the Shein.
Because bidstream data is collected and analyzed in real-time, advertisers can deliver highly targeted ads to users most likely interested in their products or services. It can increase advertising campaign effectiveness and drive more conversions.
Instead of collecting personal information and history, it takes the relevant data here and now. In many situations, it performs more efficiently than the previous type.
Benefits of Bidstream Data 
Bidstream data is a worthy alternative to old ways of collecting information which brings benefits to all participants of the advertising process.
Users now don't have to share their personal information. They have fewer risks online and trust websites more. At the same time, they receive relevant offers and feel less annoyed and tired of endless ads. It becomes a good reason to switch ad blockers off!
Publishing websites and apps receive a higher monetization revenue if they provide more information about website users and ad placement details. Additionally, they can get extra profit from sharing their data with a DMP.
Advertisers can segment users better. With the help of specific information, they can analyze users' behavior more efficiently and build more relevant campaigns now and in the future. They can do all this with impersonal data only, meaning no confidentiality issues. It doesn't require any other data analysis instruments, making the efficiency level extremely high with less time spent.
Will It Work Without Third-party Cookies? 
Advertising experts predict that the era of third-party cookies is ending. For many brands, a severe profit problem is coming soon. Can bidstream data perform well without this necessary source?
Yes, bidstream data stays efficient without third-party cookies and provides a solution to cookie-blocking programs. New technologies that deal with bidstream data can work without synchronization between cookies and demand-side platforms. 
While cookies still seem irreplaceable for connecting offline data and web browsing, some companies publicly highlight their reliance on other instruments. For example, LiveRamp combines third-party cookies with a strong backbone of first-party collected information and deterministic user IDs.
If personal data is not enough, publishers can use contextual targeting. This 'old-fashioned' advertising instrument helps to rely on the website's content to choose the best ad for placing. Publishers can send it as bidstream data and escape all issues of third-party cookie usage.
What Is the Future of Bidstream Data? 
Bidstream technologies are going through profound changes constantly, starting discussions in professional communities and provoking the interest of newcomers. Creators introduced the most recent global innovation OpenRTB 3.0 spec, in the summer. The latest version of the technology is more flexible than previous versions. It enables adding more data to the bidstream, which helps attract new advertisers and publishers to the platform.
The list of innovations involves new data fields (e.g., viewability and safety guarantees), which makes bid requests more specific and personally suitable. It supports header biddings and new media channels, allowing more difficult transactions and non-standard advertising blocks.
The current version will develop further, and the following specifications will provide even more possibilities for communication between publishers and advertisers, making programmatic ads a more attractive way of promoting brands.
Key takeaways 
Bidstream data is a solution for a coming 'cookie-free era' because this technology stays productive without third-party cookies. This technology allows targeting audiences more directly and improves the efficiency of every seen ad unit.
See how our expertise can help you to earn more
Our tech staff and AdOps are formed by the best AdTech and MarTech industry specialists with 10+ years of proven track record!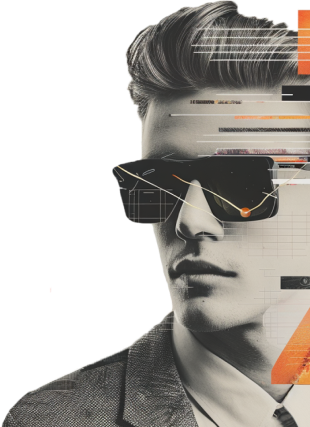 Bidstream data involves only impersonal information, leaving users' data secure and hidden. With the help of it, an ad exchange starts even before the user accesses the website, and the bidding process takes only a few moments.
Bidstream data-collecting technologies constantly update, making the data list wider and improving operating methods with information.
Interested in using Bidstream data? Contact us, and we will provide you with the information. All Bidscube products allow customers to use the capabilities of the bidstream data and approach the next level of data-driven advertising!
This Article's Ad Tech terms