According to Statista's research, in 2020, the mobile advertising market reached a record 223 billion dollars worldwide, and according to the latest forecasts, it will reach 339 billion by 2023. The share of mobile devices in digital ad spending worldwide is already 60% and will only increase in the near future! As you can see, the leading advertising efforts are explicitly aimed at mobile devices.
There are simple and logical explanations for this. The effectiveness of advertising on mobile devices is outstanding. Companies still have the opportunity to use different tools, methods, and formats to promote their brands, products, and services through smartphone and tablet users worldwide.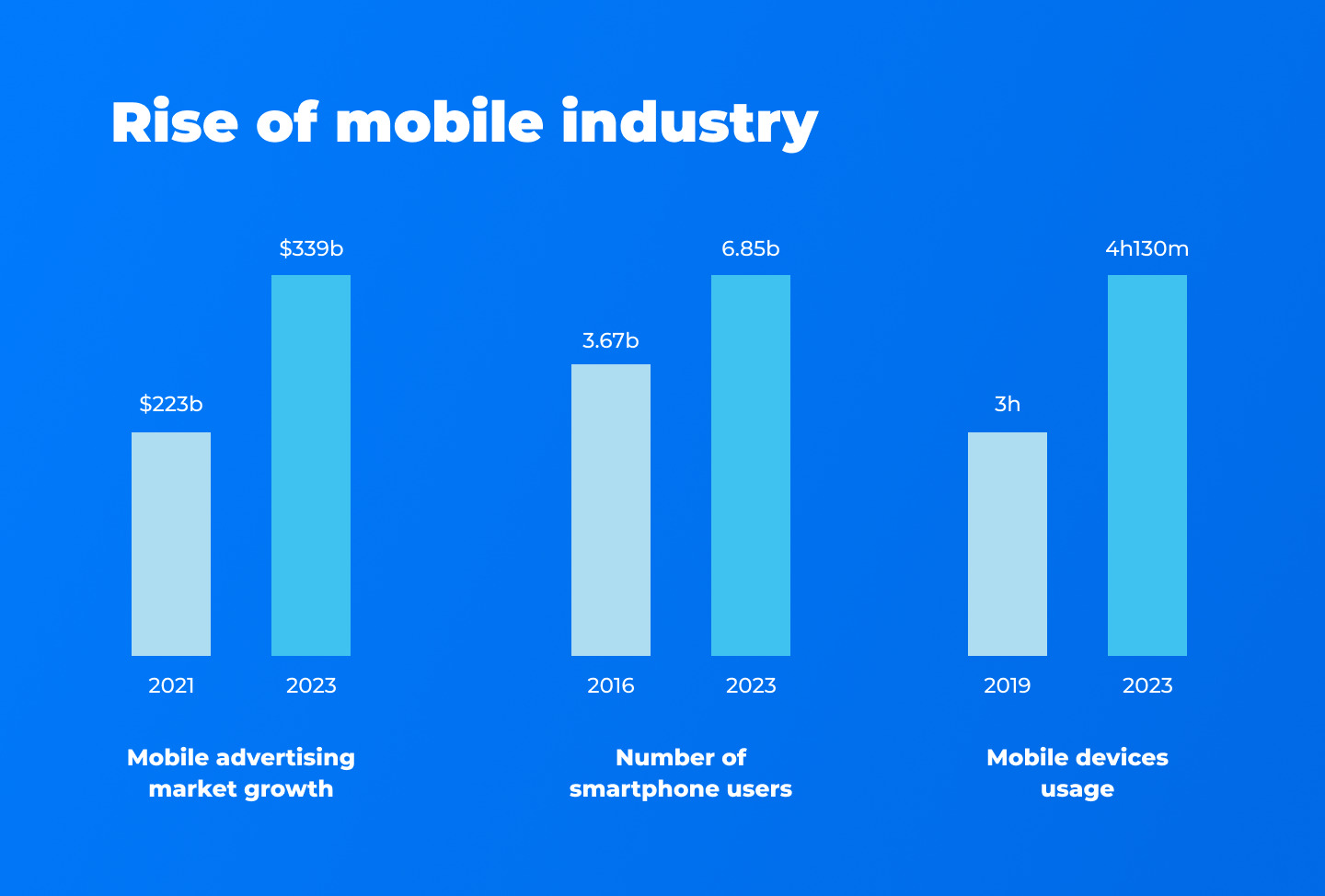 Every year the time that people spend using gadgets is growing. According to forecasts, by 2023 the number of smartphone users will increase to 6.84 billion. By comparison, that number was 3.67 billion in 2016. In 2019, the reported daily average hours spent on cell phones was 3 hours. This increased to 3.7 hours (3 hours 42 minutes) in 2020, and more than 4.5 hours in 2023. And grew further to 4 hours in 2021. But even so, you can see, mobile advertising is a powerful and highly effective tool.
Shift to Mobile-First Advertising Strategies
The rapid growth in the number of smartphone users and the increased amount of time people spend using their phones and various apps have determined the dawn of mobile advertising. Almost every company uses this segment to promote its products or services and develop its brand, increasing its global visibility.
Besides the growth of screen time among mobile device users, there are several other reasons why smartphone advertising has become so necessary, helpful, and effective.
Mobile Gaming
It used to be that only niche brands used ads in smartphone games. But now everybody plays mobile games. One of the reasons for this is quarantine. In the first year since it began, the number of active gamers on mobile devices has increased by 17%. Hence, there has been a growth in the activity of in-game ads. Many smartphone app developers were able to gain revenue through this significantly. This also applies to advertisers.
Mobile Shopping
Mobile e-commerce is expected to account for nearly 70% of all online retail sales by 2024. That's about $4.5 trillion. And most importantly, people are now more likely to shop via a smartphone rather than a computer or laptop.
All this gives an excellent ground for the development of mobile advertising. And now, many companies make advertising on portable devices a priority – mobile-first. It means that standard advertising methods and tools are gradually transforming.
It is an expected and legitimate phenomenon. This approach has several objective advantages: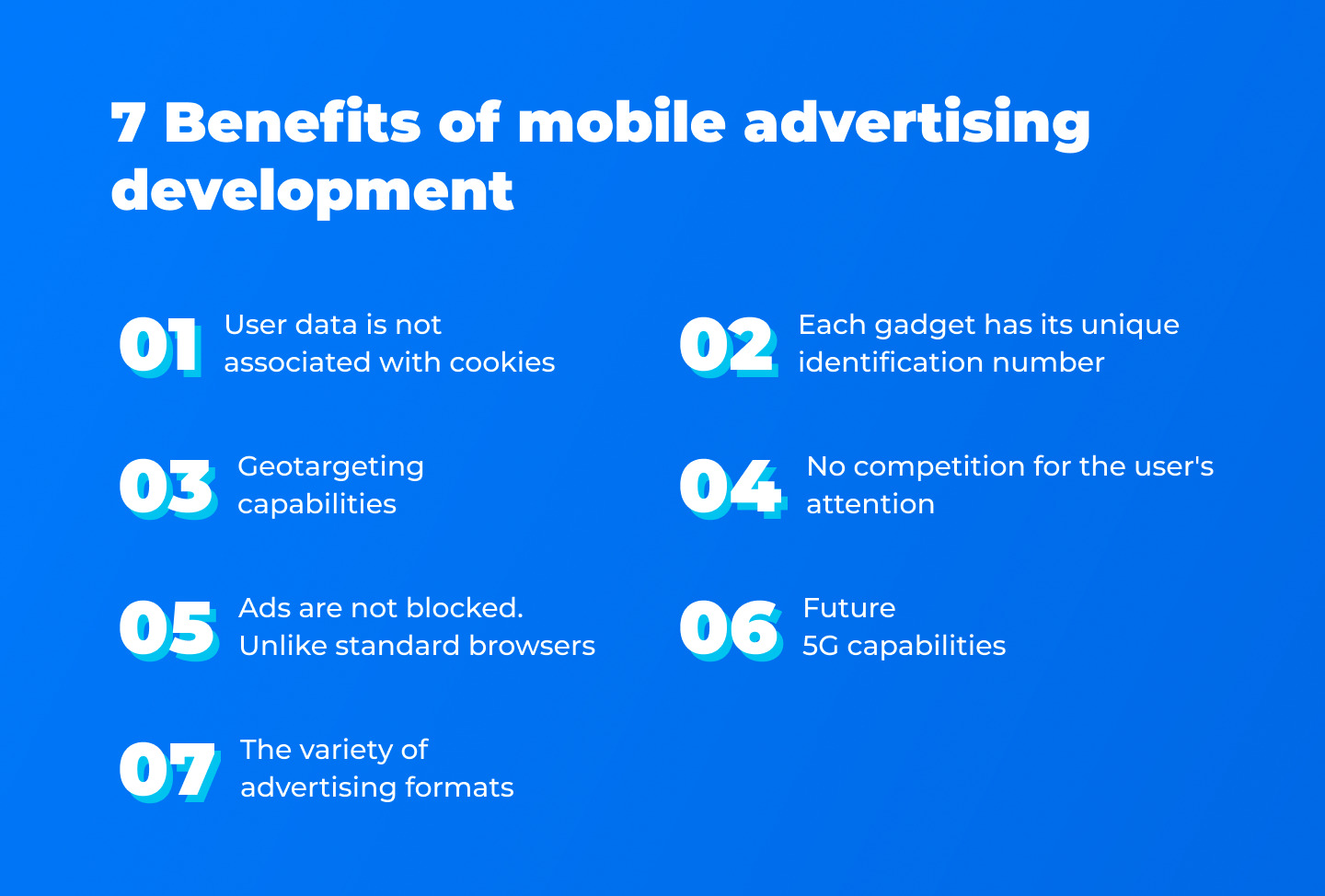 User data is not associated with cookies. Cookies are the primary source of user information when working with browsers. But now, user data is actively protected, and browsers are getting rid of cookies. In the case of mobile apps, they rely on primary data;
Device ID capabilities. Each gadget has its unique identification number. It allows ads to be personalized to a specific user. Especially it concerns devices with Android OS;
Geotargeting. If the user opens up access to their location, this increases the effectiveness and possibilities for personalizing ads. You can make it so that ads will be shown on devices close to the company's office or store. Or send advertisements connected with the sporting goods to people who frequent the stadium or go to sports bars;
There is no competition for the user's attention. Such ads are visible on mobile devices. There is no competition, i.e., several similar advertisements are not displayed on the screen simultaneously. And in full-screen mode, the visibility of advertising becomes 100%;
Ads are not blocked. Unlike standard browsers, there are no special tools to block ads in applications. Sometimes the developer of an app allows you to disable advertising on the condition that the user buys a paid version;
5G capabilities. In 2023, more than 420 million smartphones will have 5G support. It will give a new impetus to the development of mobile advertising and increase its performance. After all, the growth of Internet speed will allow new marketing formats to be used. These will include VR technology, which is already applied;
User response. The variety of advertising formats that are integrated into mobile apps also benefits the users themselves. For example, a person receives bonuses for watching videos.
Mobile Ads Formats and Types To Succeed
Let's discover what are the most popular mobile advertising formats and types (classical and trending) that are actively used now.
Mobile Banners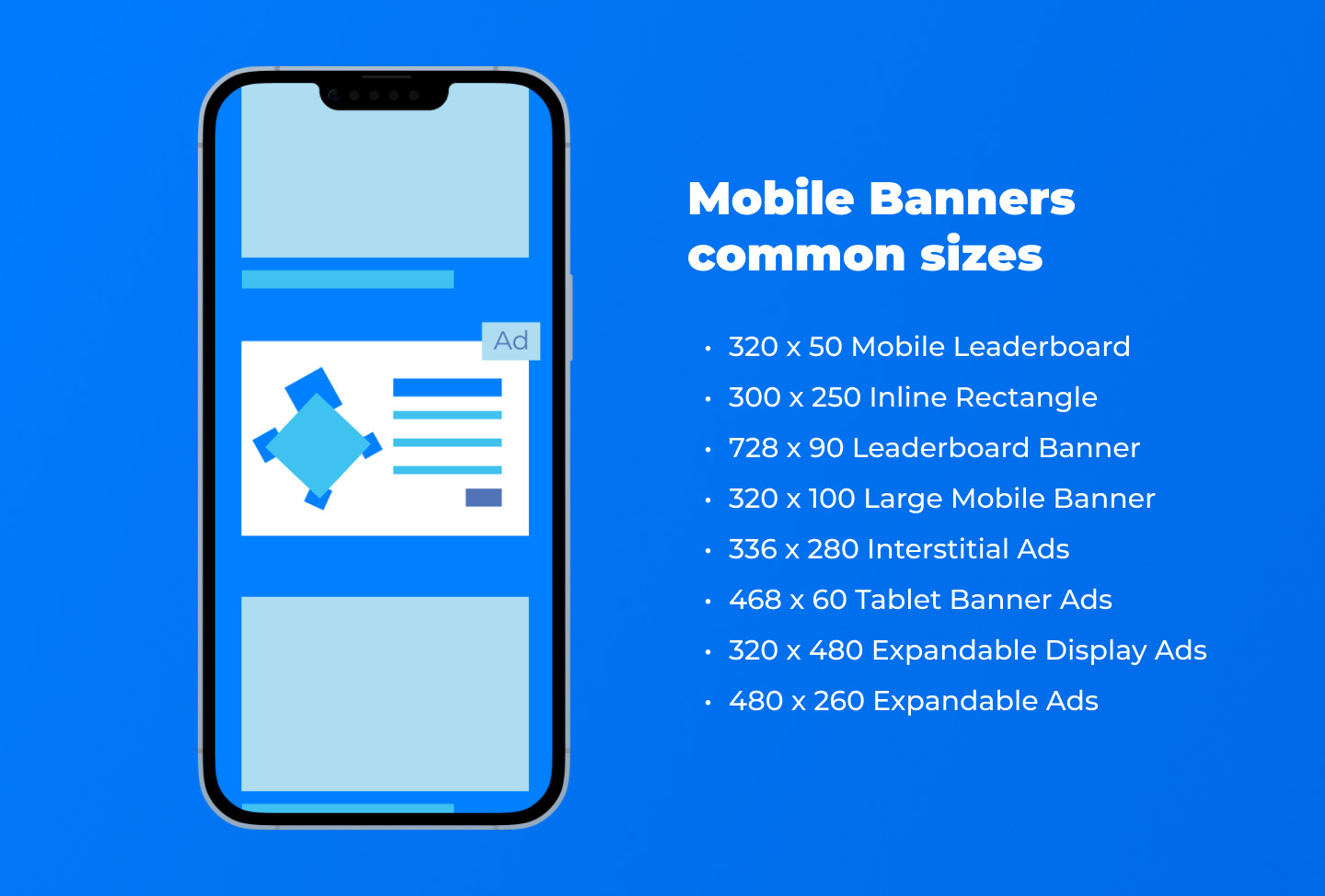 Gradually they are being abandoned, but the share of banner advertising is still relatively high. It is the most common classic advertising format that everybody knows.
Mobile banners benefits:
budget-friendly
supports all screens
fast in producing
Mobile Video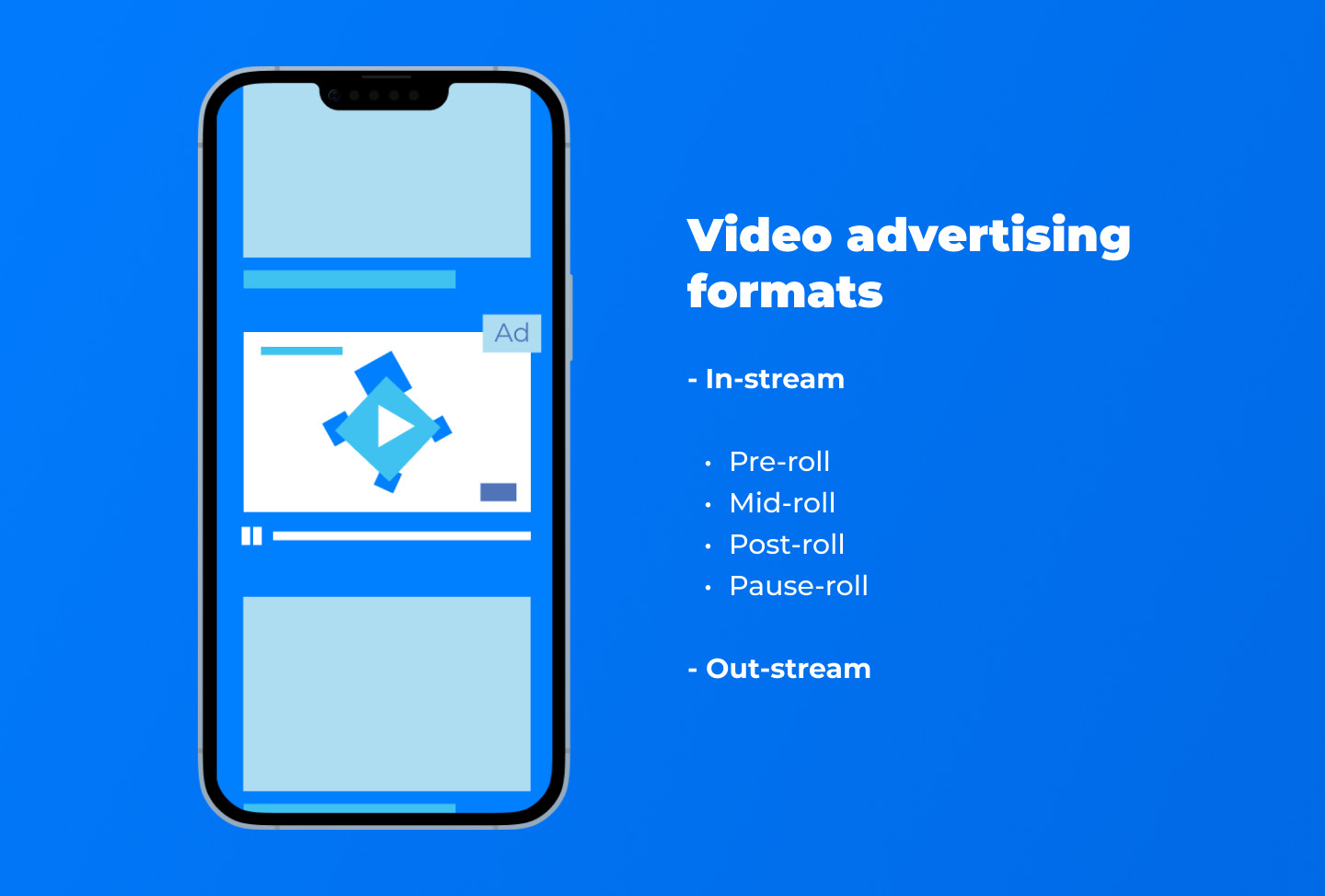 In-stream
The classic advertising tool when watching videos. It gives accurate targeting and is relatively cheap to produce.
Users take it well and there are lots of formats and types of in-stream video ads:
Pre-roll. Ads that users watch before watching the video content;
Mid-roll. Ads that interrupt the video;
Post-roll. Launches only after the user finishes watching the video;
Pause-roll. This video ad type appears when the user presses a Pause button and then again clicks Play;
Out-of-stream
In this case, the demonstration of the Ad occurs in non-video environments;
Mobile video ads benefits:
high-engaging
a variety of types, sizes, and duration
users take it well
In-Game Ads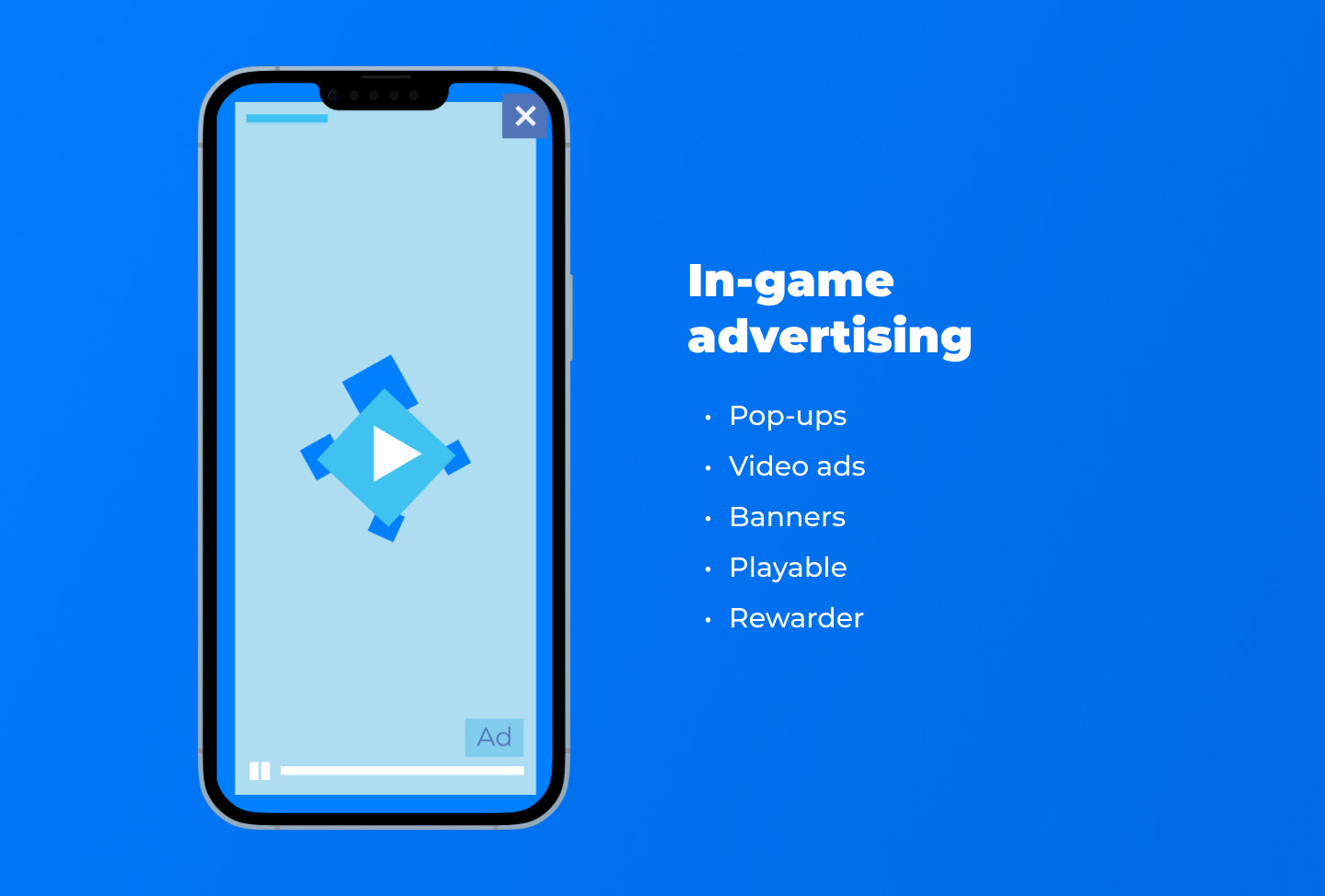 Playable
A new advertising technology that allows users to interact with promotions. You can make a swipe, move your fingers across the screen, and pass the game. This format causes more motivation to click on the link or make a purchase;
Rewarder
Playing a game and want to get a new achievement? Just view this short advertisement and get the reward!
In-Game ads benefits:
interactivity
cost-effective
user retention
Native Ads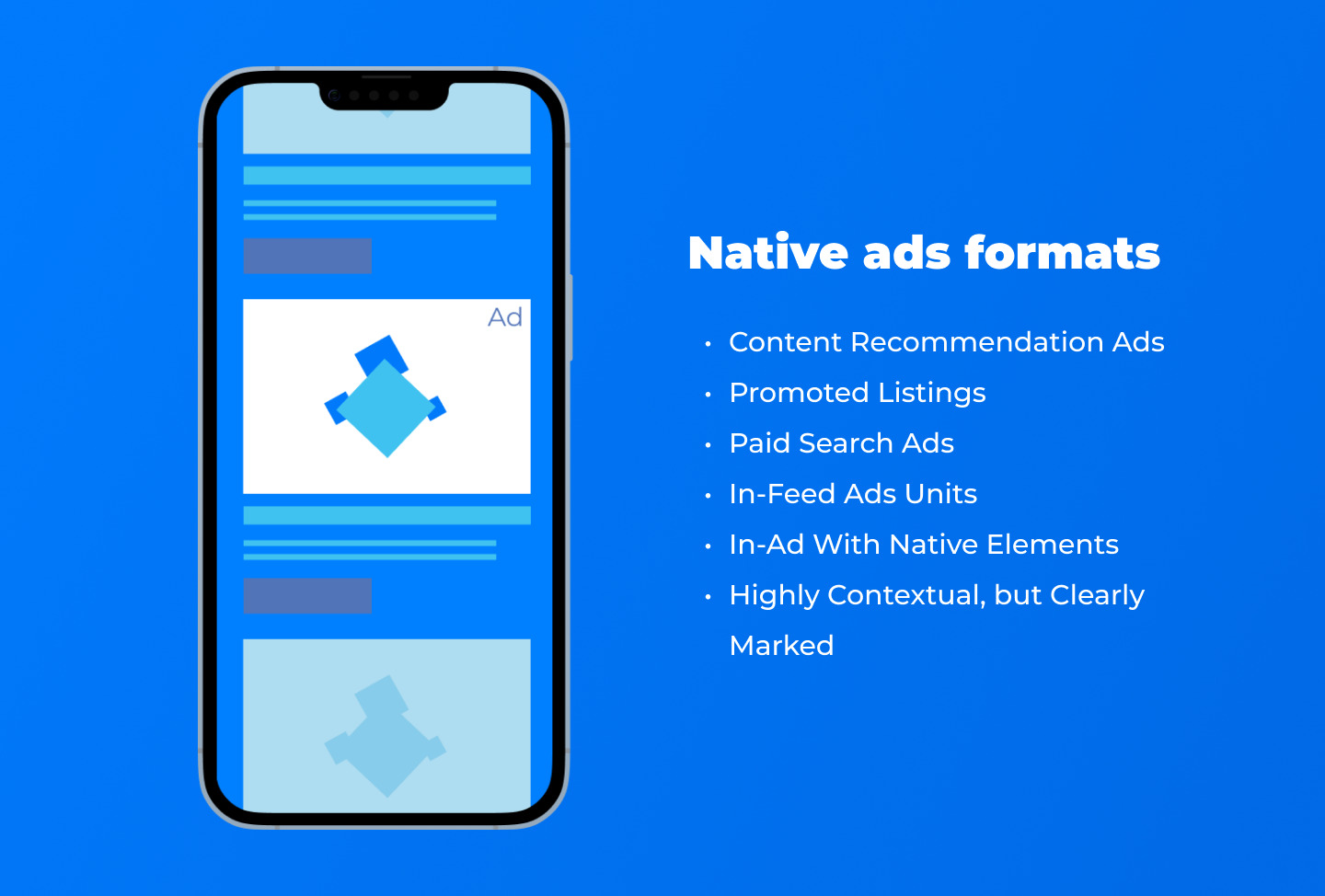 Native advertising, as its name suggests, is consumer-focused and intuitively fits into the environment in which it occurs.
Native ads benefits:
Advanced user experience
Contextually appropriate
Higher CTR
Rich Media Ads
To increase conversion rates, this form of advertisement uses a wide range of animation effects, such as expanding, parallax, hovering, and more, or mimicking user behavior.
Rich Media benefits:
eye-catching
endless opportunities for creativity
interactivity
VR Advertising
The main drawback is the power requirements of the device. It looks great, but the rapid growth of efficiency from VR advertising should be expected with the increasing share of smartphones with powerful CPU/GPU, and 5G support;
VR ads benefits:
extremely engaging
extraordinarily high CTR
Shoppable Ads
Mainly used by e-commerce businesses, the main advantage of the tool is that the user can immediately buy or order a product.
Shoppable ads benefits:
high conversion rate
user-friendly
perfect for online shopping platforms and e-commerce
The 3 Fundamental Principles of Mobile Advertising
Follow these simple rules to launch high-performing campaigns and create mobile-friendly ads!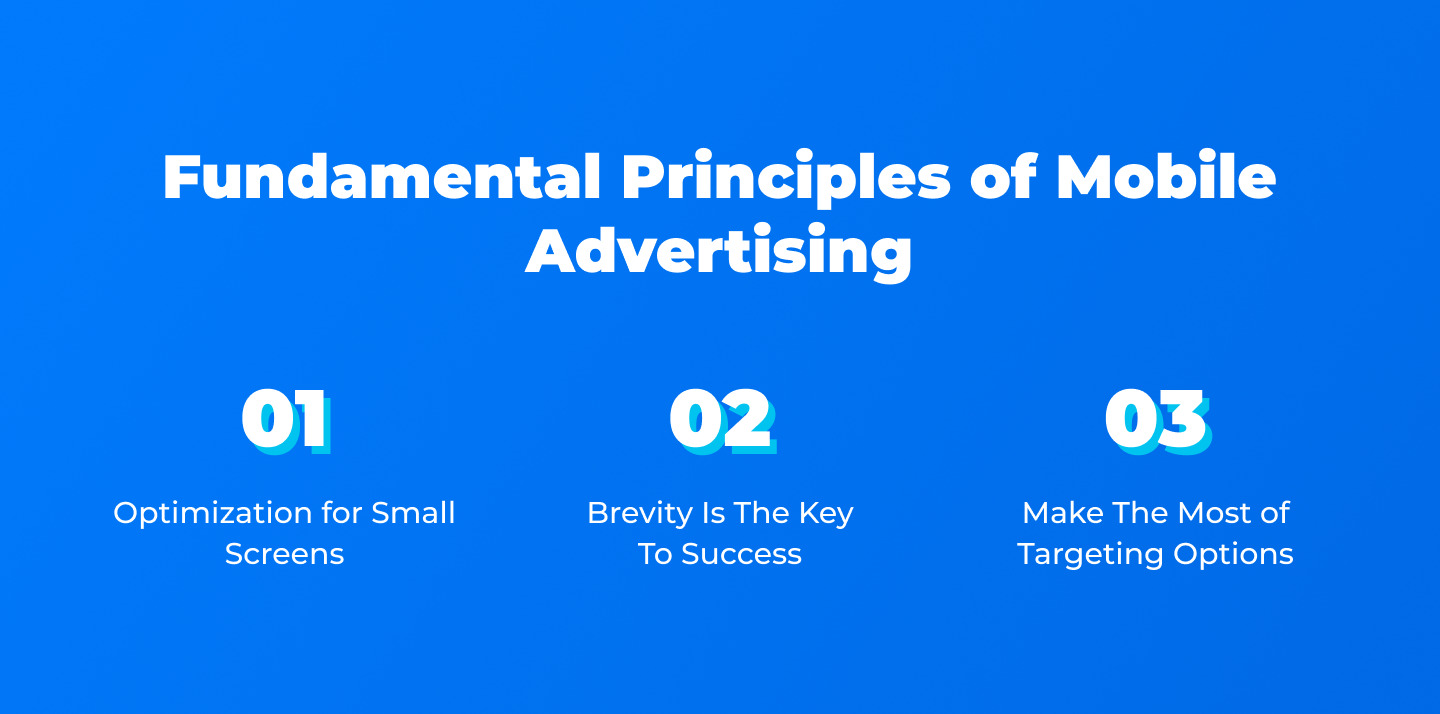 Optimization for Small Screens
Be sure that all elements including headlines, text, buttons, visual graphics, and animation are seen even on old phones with less than 320px screens. It is the main rule. You're just wasting your budget if your ad doesn't fit on the user's screen!
Brevity Is The Key To Success
Mobile devices are used to interact with content quickly, so it is especially important to create short and fast ads. No matter how much money you invest in a video, if it lasts 5 minutes, no one will watch it to the end. This also applies to other ad formats.
Make The Most of Targeting Options
Mobile advertising gives marketers enormous targeting capabilities! Device ID, operation system, browser, device brand and model, and powerful abilities to use geo-targeting! Do not lose your chance to make the most of it!
See how our expertise can help you to earn more
Our tech staff and AdOps are formed by the best AdTech and MarTech industry specialists with 10+ years of proven track record!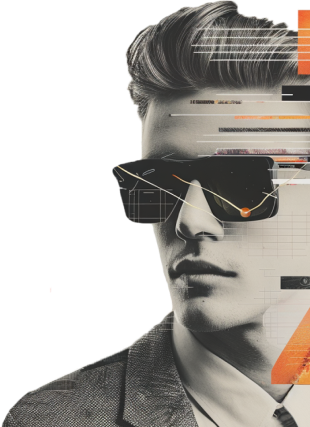 Mobile Advertising Is a Pass To The Future!
The modern user spends at least several hours a day with their smartphone. Coverage is constantly increasing, and the number of sites and services adapted to work through mobile devices is multiplying. Hence the constant growth of interest in mobile advertising. Various formats are available, and creating content does not require significant financial investments. And another important factor is the high accuracy of analytics. Therefore, it is no surprise that mobile advertising is rising so rapidly!
What's Next?
Contact us whenever you want to launch a successful mobile advertising campaign using various ad formats! BidsCube will provide you with the best solution!