As the world cautiously emerged from the grips of the COVID-19 pandemic in 2021, hopes for a sustained economic recovery were on the horizon. However, 2022 brought unforeseen geopolitical upheaval when Russia initiated a full-scale war in Ukraine. The resulting tsunami sent shockwaves through the global economy, pushing it into a precarious recession just as it was striving to regain stability. Initially, positive signs and encouraging trends provided a glimmer of hope at the onset of 2022. However, as the year unfolded, the world tightened its belts again, grappling with the adverse impacts of geopolitical tensions on economic growth.
In this article, we present a quick overview of the global programmatic advertising market by drawing upon extensive analytical information from recent years. Despite the challenges posed by geopolitical uncertainties and economic downturns, we endeavor to uncover key market trends and formulate well-founded hypotheses regarding the future trajectory of the programmatic advertising landscape. By delving into this dynamic industry, we hope to shed light on its resilience in the face of adversity and the potential opportunities it may offer amidst a backdrop of uncertainty. Join us as we navigate the intricate interplay of forces shaping the global programmatic advertising market.
What happens in 2021-2023?
In 2021, global programmatic ad spending hit an estimated $418.4 billion, and experts anticipate it will climb to $558 million by 2023. The programmatic advertising market is gearing up for a $314.27 billion expansion between 2022 and 2026. Digital advertising took up 67 percent of the global ad revenue pie in 2022, and forecasts suggest it will elevate to 73 percent by 2028, hitting the 70 percent mark by 2024.
The global programmatic advertising market, valued at $6.06 billion in 2021, was on course to reach $7.38 billion in 2022, a prediction that held accurate. In 2022, the market almost reached the expected figures and achieved $7.31 billion, with projections indicating further growth to $8.87 billion in 2023.
In 2021, the United States emerged as the global leader in programmatic advertising spending, investing a staggering $167 billion. China and the United Kingdom followed closely, with expenditures of $109.5 billion and $24 billion, respectively. In this way, in 2021, North America stood as the foremost region in the programmatic advertising market. At the same time, Asia-Pacific could be called the fastest-growing region during that period.
A distinct landscape emerges after a closer look at the 2022 global programmatic digital advertising spending breakdown by region through the lens of an infographic. Australia & Oceania command 82.75 percent at the forefront, closely followed by North America at 81.24 percent. In contrast, Central America finds itself at the lower end of the spectrum, ranking lowest at 72.04 percent, marking a significant deviation of 10.71 percentage points from the leading Australia & Oceania region. Meanwhile, Europe and Asia secure the third and fourth positions, respectively.
Distribution of Programmatic Advertising
Programmatic advertising finds its application across various media channels, including social ads, DOOH (Digital Out of Home), digital display, audio ads, and video ads. Its diverse user base encompasses sectors such as education, media, entertainment, retail, and travel.
Social Media Advertising Stats:
The Social Media Advertising market is set to experience remarkable growth, as it anticipates reaching a substantial US$207.10 billion in projected ad spending for 2023.

On the global stage, the United States is positioned as the leader, making a significant contribution of US$72,330.00 million in ad spending for the same year.

In this landscape, Facebook stands as a dominant player, commanding an impressive estimated market share of 16% within the Social Media Advertising realm.
Digital Out of Home Stats:
The DOOH Advertising market is on track to reach a projected ad spending of US$17.54 billion in 2023. 

The United States is expected to lead the way with a substantial market volume of US$4,872.00 million for the same year.

In 2023, the projected average ad spending per capita in the Digital OoH Advertising market will be US$2.28.
Programmatic Display Stats:
The global programmatic advertising market showed impressive growth in 2022, surging from $7.31 billion to $8.87 billion in 2023. 

This growth reflects a remarkable compound annual growth rate (CAGR) of 21.4%.

Industry leaders like Adobe, Google, and Microsoft are the primary drivers behind such robust expansion, propelling market advancement through innovative solutions and cutting-edge technologies.
Digital Audio Advertising Stats:
In 2023, experts anticipate that the Digital Audio Advertising market will achieve ad spending of US$10.14 billion.

With a projected market volume of US$5,870.00m in 2023, the United States will generate the most revenue.

In 2023, the projected average ad spending per user in the Digital Audio Advertising market is US$7.59.
Digital Video Advertising Stats:
In 2023, the Video Advertising market is expected to grow substantially, with ad spending projected to reach an impressive US$176.60 billion.

Leading the way in revenue generation for the same year is the United States, with a projected market volume of US$76,970.00 million. 

The average ad spending per internet user within the Video Advertising market will be approximately US$33.13 in 2023.
In the face of genuine economic challenges and predictions of potential stagnation, it's essential to recognize that digital advertising remains unstoppable. As evidenced by the numbers presented above, growth is on the horizon. We can see it from the dominance of social media, the remarkable growth of digital out-of-home advertising, the innovative strides in programmatic display, and the increasing impact of digital audio and video advertising. The United States consistently emerges as a leader in these markets, highlighting its pivotal role in shaping the global advertising landscape. With continued innovation and evolving consumer behavior, these trends will likely reshape the advertising landscape in the coming years.
Secondary Factors Influencing the Programmatic Advertising Market
Mobile advertising
Globally, the average user dedicates 3 hours and 46 minutes to their mobile devices, and it's increasingly challenging to envision a smartphone disconnected from the internet in today's world. Enterprises capitalize on this widespread phenomenon to effectively market their products and services online.
In the year 2022, mobile advertising spending soared to 327 billion U.S. dollars on a global scale. And now, the latest forecasts project this figure to approach a remarkable 400 billion by 2024. This staggering growth underscores the immense potential within the mobile marketing sphere.
As we look into the future, it's clear that the mobile marketing market will experience an extraordinary five-fold increase from 2020 to 2030. This exponential expansion highlights the profound integration of mobile technologies into today's digital infrastructure. Mobile devices have become indispensable tools for personal use and an invaluable channel for businesses to reach and engage their target audiences in an ever-evolving digital landscape.
5G commercial services
As of August 2022, companies have introduced a total of 220 commercial 5G services. However, it's worth noting that the pace of these launches has gradually tapered off since 2020. This slowdown reflects the widespread adoption of 5G services in numerous global markets, where these cutting-edge technologies have become increasingly commonplace.
Leading companies like Ericsson, Nokia, and Huawei have spearheaded numerous 5G launches as of 2022. Among the various applications, enhanced mobile broadband (eMBB) and fixed wireless access (FWA) stand out as primary drivers of 5G's economic impact.
Projections indicate that the growth of 5G mobile subscriptions will continue to surge exponentially, with expectations of nearly five billion 5G subscriptions worldwide by 2026. Notably, North and Southeast Asia are poised to lead the charge in embracing 5G technology, outpacing other regions in its adoption and integration into everyday life. A compelling illustration lies in the correlation between faster internet speeds and reduced difficulties in downloading contemporary and imaginative advertising formats. This rapid expansion underscores the transformative potential of 5G, heralding a new era of connectivity and innovation on a global scale.
Screen Time Usage
Screens have become an omnipresent aspect of our lives, from phones and tablets to smartwatches and TVs, all seamlessly connected to the vast expanse of the internet. Unsurprisingly, the time we devote to using the internet through these screens has steadily increased. CTV has begun to increase its overall screen time usage, while traditional television continues to lose ground as its viewers gradually shift to video on demand.
Recent data reveals that the typical individual now dedicates an average of 6 hours and 58 minutes daily to internet-connected screens. This represents a modest yet noteworthy 1% uptick (equivalent to 4 additional minutes) compared to the figures recorded in 2021. When extrapolated to encompass the entire global population of internet users, this increase translates to an astonishing five billion additional screen hours per day. Since 2013, our daily screen time has surged by an impressive 13%, or an extra 49 minutes on average.
The most recent statistics show that individuals spend over 40% of their waking hours actively engaged with screens connected to the internet. Considering the significant 30% surge in mobile device screen time between 2019 (2 hours and 56 minutes) and 2021 (4 hours and 12 minutes), it's highly likely that global screen time averages will continue their upward trajectory.
Video-on-Demand Popularity
In recent years, video-on-demand services have had a remarkable surge in popularity, primarily propelled by the widespread use of OTT platforms and the rise of CTV devices, such as Netflix and Amazon Prime, that people can now watch on TV set-top boxes, game consoles, and other gadgets. This phenomenon remains dynamic, with industry experts anticipating substantial growth in the Video-on-Demand Market, projecting an expansion from USD 104.42 billion in 2023 to a projected USD 173.27 billion by 2028.
Several factors are instrumental in propelling this growth. Firstly, the insatiable appetite for digital media devices and the increasing availability of high-speed internet that enables remote access to media content has played a pivotal role. Additionally, the rapid and widespread adoption of mobile phones, driven by the ever-growing popularity of social media platforms, further fuels the expansion of the video-on-demand market.
Furthermore, recent advancements in technology, combined with the burgeoning internet invasion in numerous countries across the globe, empower video-on-demand service providers to deliver top-tier content of remarkable quality. Simultaneously, the pandemic-induced launch of new shows and movies on these platforms has significantly contributed to the flourishing of SVoD services, solidifying their position in the digital entertainment landscape.
What are We Waiting for in the Future?
After thoroughly analyzing the programmatic advertising market, it becomes evident that certain factors and processes are poised to accelerate, propelling the entire industry to new heights. Within this landscape, we are eager to shed light on some of the most captivating and promising developments that, from our perspective, will exert a significant influence.
Rise the Role of AI in Programmatic Advertising
As AI technology evolves rapidly, programmatic advertisers are on the cusp of unlocking fresh and inventive possibilities. One promising avenue lies in generative AI, a branch of machine learning that excels at crafting new content, whether ad copy or creative pictures. With ongoing advancements in this realm, advertisers stand ready to increasingly harness the power of generative AI to streamline the creation and testing of advertisements.
AI and machine learning are ready to assume a more central role in shaping the future landscape of programmatic advertising targeting, further amplifying their significant impact. Currently, these technologies are pivotal in honing audience targeting strategies, enabling advertisers to pinpoint specific segments and tailor campaigns precisely, ultimately maximizing engagement and conversion rates. It's important to highlight that generative AI has the potential to enhance creativity, a critical element for the advertising industry.
Personalized Content on the Major Plan
The advancement of AI opens the door for brands to delve into the realm of mass personalization, streamlining the process by automating it. This breakthrough empowers businesses to effortlessly craft personalized content, eliminating the need for manual content creation and design. Generative AI, drawing upon vast pools of data, takes the lead in generating customized content that resonates with each individual, thereby enhancing the precision of personalization. This, in turn, contributes to heightened campaign effectiveness.
In today's landscape, consumers have grown accustomed to tailored experiences and are more inclined to engage with brands that demonstrate a keen awareness of their preferences, remember past interactions, and offer pertinent recommendations and deals. Brands and businesses must move beyond basic segmentation and provide tailored content across all marketing touchpoints.
Widespread of White-Label Solutions
According to insights from the IAB Europe Attitudes to Programmatic study, adopting white-label software in the previous years has yielded substantial user benefits. Advertisers used white-label software translated to a remarkable 42% reduction in media costs and a 50% enhancement in operational control. This drives cost-efficiency and empowers advertisers to exercise greater authority over their campaigns. Agencies, on the other hand, stand to gain significantly as well, with the potential to boost their access to audience insights by a notable 60% while also elevating their operational control by 42%. These improvements enable agencies to fine-tune their strategies and better serve their clients.
The increasing popularity of white-label solutions reflects a strategic shift in many businesses' approaches. It enables them to stay competitive, reduce costs, and access high-quality products and services while maintaining their unique branding and focus on core strengths. As technology advances, the versatility and impact of white-label solutions will likely expand across various sectors.
See how our expertise can help you to earn more
Our tech staff and AdOps are formed by the best AdTech and MarTech industry specialists with 10+ years of proven track record!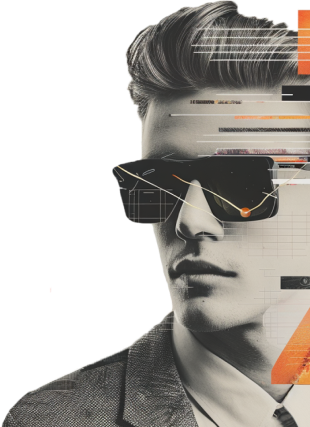 Voice-Activated Advertising Rise
Numerous companies have introduced voice-activated virtual assistants accessible through smartphones and computers and standalone smart speakers for purchase. Designers have created these virtual assistants to respond promptly to your queries and aid you in managing your daily tasks. With voice activation, you can conveniently access the internet even when you have occupied hands or are holding your phone.
The advent of voice assistants can potentially bring about significant shifts in advertising. An upsurge in search volume can lead to substantial changes, particularly in advertising. More searches open the door to more personalized advertisements and drive increased click-through rates and conversions, ushering in a new era of advertising effectiveness.
In-game Advertising Boost
The video game industry has witnessed an extraordinary surge, and experts project its global value to reach a staggering $321 billion by 2026. Remarkably, gaming stands out as one of the most rapidly expanding sectors in the economy, boasting a vast audience of over 3 billion gamers across the globe.
The beginning of the COVID-19 pandemic and subsequent lockdowns and social restrictions propelled the gaming industry to even greater heights. With in-person interactions restricted, people sought entertainment and a means to sustain their social connections, bridging the gap with friends and acquaintances.
Intriguingly, research data reveals that media buyers are poised to maintain and increase their investments in in-game advertising in the coming year. Furthermore, 93% of media buyers intend to launch in-game advertising campaigns by 2025. Factors such as heightened purchase intent, extended attention spans, prolonged dwell time, and an increasingly captivated audience underpin the enduring success of in-game advertising, all of which promise to shape the future landscape of this dynamic industry.
Omnichannel Approach Impulse
Electronics companies continually introduce new device models into the market, offering a range of options such as tablets, smartphones, smartwatches, and VR devices. However, not only has the number and quality of gadgets increased, but also the variety of scenarios for their use. For example, people connect a smartphone to a big screen and other devices for a better gaming experience or use a game console to watch streaming services. In this evolving landscape, omnichannel advertising emerges as a powerful strategy to engage users across these diverse device combinations effectively. Leveraging programmatic ad technology, advertisers can tailor their ads to suit the specific characteristics of each device.
Omnichannel advertising recognizes that users interact through multiple channels, striving to provide the optimal experience. They carefully design each interaction to increase the likelihood of user conversion. Advertisers gain valuable insights into their preferences and behaviors by tracking users across various media. Consequently, they can refine their targeting strategies and better predict consumer behavior, increasing conversion rates. This comprehensive approach not only keeps pace with the dynamic electronics market but also maximizes the effectiveness of advertising efforts.
Let's summarize
In conclusion, the programmatic advertising market has experienced significant growth and transformation from 2021 to 2023 despite the challenges posed by geopolitical uncertainties and economic downturns. Global programmatic ad spending has substantially increased, with projections indicating further expansion in the coming years. The United States has emerged as a leader in programmatic advertising spending, while various regions have showcased varying levels of adoption.
The distribution of programmatic advertising across different media channels, including social ads, DOOH, digital display, audio ads, and video ads, highlights the versatility of this advertising approach. Social media advertising, DOOH advertising, programmatic display, digital audio advertising, and digital video advertising have all seen remarkable growth, with industry leaders such as Adobe, Google, and Microsoft playing pivotal roles in driving this expansion.
Secondary factors, including the ascent of mobile advertising, the advancement of 5G technology, the growing prevalence of screen time, and the widespread adoption of video-on-demand services, have played pivotal roles in molding the advertising landscape. These trends demonstrate the profound integration of technology into our daily lives and underscore the potential for continued growth in the advertising industry.
Looking ahead, AI will play an increasingly prominent role in programmatic advertising, providing advertisers with innovative opportunities for content creation and audience targeting. Mass personalization and the widespread adoption of white-label solutions will enhance campaign effectiveness and cost efficiency. Voice-activated advertising, fueled by the growth of voice assistants, presents new opportunities for personalized and effective advertising. Additionally, in-game ads are on the rise, leveraging the gaming industry's significant growth and capturing the attention of a captivated audience. Lastly, the omnichannel approach promises to maximize the effectiveness of advertising efforts by tailoring content to specific devices and user preferences, ensuring continued relevance and success in the dynamic electronics market.
This Article's Ad Tech terms